I'd be lying if I said that every travel experience I've had was easy, uplifting, and accomplished with a genuine smile on my face. Or that I wasn't wary about encountering certain aspects of certain cultures, or even scared sometimes. (although I can't think of too many examples to the latter) Travel is a mixed bag and there's nothing you can do to change it...externally anyway.

It's a travelers worst nightmare, you've pushed yourself too hard for too long, you get to your next fantastic location and you're just to tired and burned out to get out there and explore. This can not only waste a single day, but can leave you vulnerable to getting sick, which is not fun while on the go! Here are 5 tips for not getting burned out when backpacking across the globe!

​There is so much to do when you travel. Between the ancient ruins, shopping promenades and endless museums and cathedrals it is easy to miss one of the simplest, and most delicious ways to experience a culture. Through their food!

Before I get too far in, I want to address that we eat almost anything, but we understand there are many different people out there with different dietary requirements. I have heard say that for vegans, when in doubt head to a Chinese/Japanese restaurant as they are most likely to have steamed rice and vegetables, as some places will not always have a large variety of dishes.

Finding food in Europe is not hard at all, but selecting what to try, where to eat, and when can sometimes leave you grabbing anything you can find, or over paying for mass produced 'local' food made just for tourists.
​
Here are some tips to getting the most out of your meals, and adding to your overall experience...
Powered by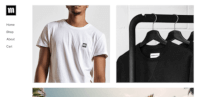 Create your own unique website with customizable templates.